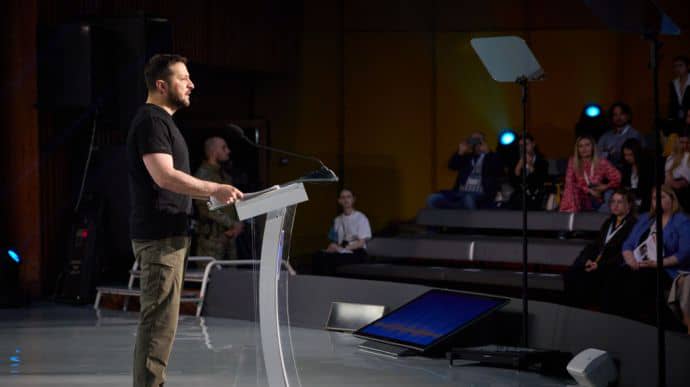 Russia has killed at least 483 Ukrainian children, and left nearly 1,000 children injured, in the 15 months of its full-scale invasion of Ukraine, 'Ukrainska Pravda' writes.
Source: Ukrainian President Volodymyr Zelenskyy's speech during the UA: War. Unsung Lullaby conference, which marks the International Day for Protection of Children
Details: President Zelenskyy quoted a diary written by Yehor, an eight-year-old from Mariupol. Yehor's diary begins: "WAR. I slept well, woke up and smiled."
"We live in a time when this is happiness for children. When air-raid sirens ring out every night, and just sleeping is happiness, and is precious. When there are missile strikes every night, waking up in the morning is truly priceless," Zelenskyy said.
He quoted more of Yehor's diary: "I have a wound on my back, the skin is torn off. My sister has a wound to her head. A piece of muscle has been torn out from my mum's arm, and she has a wound to her leg…" Yehor also wrote: "My grandmother Halia, two dogs, and Mariupol, my favourite city, have died…"
The Ukrainian president stressed that Russia is violating children's rights and destroying the lives of countless Ukrainians.
Quote from Zelenskyy: "This has been going on for 15 months. For 15 months, Russian aggression and terror have been destroying not just buildings, but fundamental human rights, the fundamental rights of our children: the right to a safe environment, the right to education, the right to development, the right to health care, the right to rest, leisure, and, most importantly, the inalienable and most important right – a child's right to life. Russia has taken this right away from at least 483 Ukrainian children, and these are just the children whose fates we are certain about.
I believe that one should always call a spade a spade, instead of coming up with official formulations, which, in my personal opinion, somewhat distort the truth, blur the essence and soften the horror of all that Russia has done and is doing.
Russia has killed – this is the wording I choose – Russia has killed at least 483 children. Russia killed them. It is not that they were 'victims of Russian aggression' or  'died as a result of the armed conflict'. No. Russia killed these children. Russia has seriously wounded nearly 1,000 more children. And this is not the same as saying 'they were injured in hostilities'."
Details: Zelenskyy also said that Russia has knowingly and deliberately destroyed the homes of millions of families and children, and emphasised that this is different from saying that these families "lost their homes because of the hostilities".
He said that many Ukrainian towns and villages have been "wiped off the face of the earth", with the rubble of the buildings Russia destroyed burying the very idea of "children's rights".
The Ukrainian president recalled the Russian attacks on maternity hospitals in Mariupol and Kherson, over 1,000 kindergartens, 1,300 schools and over 1,000 children's hospitals and other medical establishments, orphanages, rehabilitation centres, children's libraries and sports schools that have been destroyed.
Quote from Zelenskyy: "Thousands and thousands of children who have been abducted, torn away from their lives, separated from their families, and illegally deported to Russia. Unfortunately, we still don't know the exact numbers. But we know that we have to bring all of them back. We know that we must restore the rights and security of all Ukrainian children."
Details: Zelenskyy also said he was convinced that only Ukraine's "just victory", the liberation of all occupied territories, and meaningful peace and security in Ukrainian cities and villages will restore the rights to all children.
He said that it is the "free world" and the "rights of every child" that Ukraine has been defending for the past nine years and 462 days as it repels Russian aggression.
"Since 24 February, every day has been Children's Protection Day for us. Each of the 462 days of the full-scale war. Each of the 462 days of the fight – the fight for our future, and therefore for our children. For their freedom and their destiny. For the Ukraine they will inherit. For the Europe we will build together. For the world in which they will live freely. Today we are fighting for what this world will look like," Zelenskyy stressed.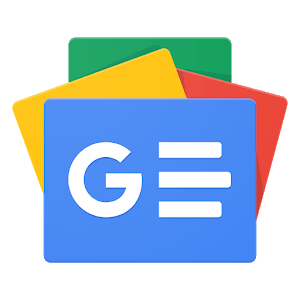 Додавайте "Україна Неймовірна" у свої джерела Google Новини