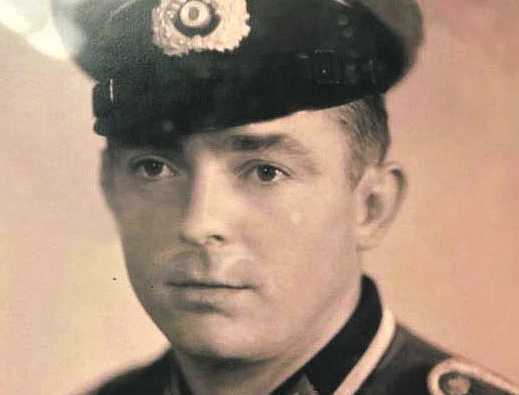 These two were to be fierce enemies. Instead, they fell in love at first sight, despite the war. Officer Wilhelm Dietz rescued a Ukrainian Fenya Ostryk from German captivity.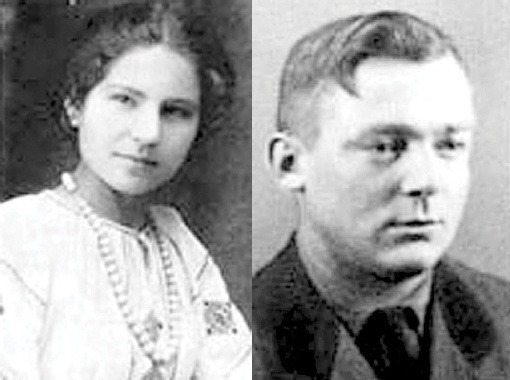 And later saved him from others. Their breathtaking love story is worthy of a novel. After all, a chance encounter changed their destiny.
They met in cabbage
Wilhelm Dietz was born in 1915 in the German city of Wechstebach. Before the war burst out he worked at a local factory, where he painted porcelain. In 1939 he was drafted into the army. Wilhelm and the German army reached Stalingrad. But even before he was disappointed in Nazi propaganda and wanted to flee from the war. Such an opportunity occurred when the wounded man was taken from Stalingrad to the city of Smila in the Cherkasy region, where German hospitals were located.
After recovering, he went to the cabbage field, where hunger drove both German soldiers and local people. It was there that he first saw a cheerful black-eyed girl. That was on the 22nd of October, 1943.
"I'm Wilhelm", he said.
"I am Fenya", she replied in German.
If it weren't for the German uniform, Wilhelm wouldn't look like a Fritz, who was a fierce enemy to be hated. So they talked every time, when they met each other by chance.
When the German army occupied Smila, 18-year-old Fenya Ostryk worked at the German Labor Exchange. She helped many fellow villagers avoid deportation to Germany. But when it was her turn to leave Ukraine, Wilhelm saved her from the echelon by bringing his food and gold to the commandant's office.
And six months later, in March 1944, the Nazis left Smila hastily. German soldiers saw a bomb explode near Officer Dietz. They decided that he was dead and ran in panic.
Dietz's father had been waiting for his son for five years, when news came to the German city of Wechstebach: "Your son is missing. He is considered to be dead". The name of the fallen warrior Wilhelm Dietz was engraved on the wall of the local church. But his father still did not believe in his death. The eldest son, who had returned from the war wounded, said prayers are helpless because Wilhelm wouldn't be back. And the father finally gave up. He died.
On the 7th of March, 1944, William became alive again. He was destined to survive. Fenya saved her unconscious lover on that day, when the bomb exploded. One night, so that no one could see, she brought him home. Hut that was located on the outskirts of Smila. The parents weren't furious, scared, they did not cry, and accepted the man, because he was the savior of their daughter. They cooked the dishes, the father took out the samohon and put it on the table.
"May you be blessed, children," he said.
He became Vasyl Dotsenko
Wilhelm began to live together with Ostrik family. A small cell was built in the attic where the officer had to hide for ten years! Fenya was teaching him Ukrainian language, which was not easy for him. But soon Wilhelm began to speak Ukrainian. He was able to go outside during the day, and people could see Fenya's husband. Fenya`s parents invented a legend: their daughter is married to a man, who works as a German language teacher in Kyiv, and he rarely visits Fenya.
And the story worked! Fortunately, Fenya's parents were always isolated and quiet neighbors, so it helped to hide her husband and no one was interested in him, though some people gossiped that he was weird.
During his 'visits' Wilhelm was helping with the household and repairing machines. There are pictures where he and Fenya are happily smiling, surrounded by family. And then Wilhelm had to move to the attic again.
Everyone called him Vasyl. Fenya came up with this name. Wilhelm, Wilya, Vasya. She even made a new second mane for him. He was Dietz and became Ditsenko. But the woman who made Fenya and Wilhelm passports after their marriage mistook the second name – Ditsenko became Dotsenko.
He built a house similar to his German one
In order to earn money, Fenya bought old blankets and thick fabric. Fenya and Wilhelm cut those and turned them into carpets.
They also copied famous paintings or painted their own for sale. People were eager to buy painted landscapes. Forest, river, a castle with sharp towers… Blooming purple field with neat haystacks… Germany had been in Wilhelm's heart forever. Locals in Smila were amazed by Fenya's unusual house with a glazed attic across the entire width of the wall. People did not know that this house was similar to Wilhelm's father's house in Germany. There were steep stairs in the house that led to the attic. A small room was made in the thin walls, and next to it was a tiny cell where Wilhelm was hiding when someone suddenly came to the house, but he was supposed to be "away" at the time. Luckily he had good health because he had never been ill for so many years!
"For God's sake, don't tell anyone about Dad!"
Wilhelm's son Pavlo couldn't understand why dad sometimes was hiding in the attic. Fenya was deeply frustrated by the death of her parents and the firstborn Vanya. He also didn't understand why mother always begged with tears in her eyes: "For God's sake, son, don't tell anyone about Dad!" He listened to her. For as long as Pavlo could remember, Dad was always nice to him. He made him small slices of bread and jam for school, which he called butterbrots. His father was very punctual. Breakfast, lunch and dinner were scheduled. Being small, Pavlo laughed, not understanding why Dad misspelled the words, saying "karasho", "fredno". Mother found a simple explanation:
"Dad's teeth hurt, that's the reason why he talks so"
Pavlo grew up, and his father disappeared for a long time. Apparently, something frightened Fenya and Wilhelm, because they were afraid that the government would be interested in them, and they were also worried that the child would spill the family secret. Therefore, they did not make new acquaintances and they kept away from neighbors and family. And later for people Vasyl absolutely disappeared. Being in high school, Pavlo began to notice that his father was actually moving to the attic. He saw his parents being frightened by any rustling outside, shuddering at the sudden knocks on the door, and when he heard other people's voices, his father immediately ran upstairs to his room. The son assumed that Dad had done something bad and was hiding from the law. Pavlo tried to ask his mother, but she always answered briefly:
"He is not guilty of anything. He did nothing wrong"
The daughter-in-law did not know that Paul had a father
It was not easy for Pavlo to live a double life with the fear of revealing the family secret. It was hard – to tell friends that father is away and to see the father at home. But the hardest thing for the whole family was that all the holidays they celebrated without Dad, even though he was nearby. What was happening in the heart of William, when, hiding in the attic, could just watch his son being drafted into the army. Later he looked through the hole in the curtains at his son being married. Pavlo had to deceive his wife and did not say that he had a father! Fenya was wary of her daughter-in-law and did not invite guests. The couple lived separately from parents. And Natasha thought that her mother-in-law did not love her.
While Fenya was dying, Wilhelm was crying upstairs
The years went by. It was the seventies. Who would have thought that it would take so long to hide? Such a miserable life that involved endless fear of her secret being revealed became a big burden to Fenya. The son began to notice that his mother had given up.
"How will something happen to you, what should I do about Dad?", Pavlo asked.
"Don't worry Son! I will live endlessly!"
And in a few days Fenya passed away. Wilhelm had to sit in the attic and cry silently so no one could hear. Fenya, who was the love of his life, died.. And when all relatives left at night, he went down to the room and had been sitting by his beloved's coffin until morning. He kissed her hands and whispered:
"Fenya, Fenya…"
Wilhelm suffocated with tears in his cell. He could not spend the last time with his beloved wife, who saved his life all these years… He moaned silently and cried, looking through the thick curtains at the yard…
At the age of 40, Pavlo finally realized what was a family secret
Wilhelm could no longer stay alone in the house. The son took him to his three-room apartment in the new neighborhood. Only then did the daughter-in-law discover that Pavlo had a father! And when the two of them stayed in the kitchen in the evening, the son said:
"Dad, I don't know anything about you"
At the age of forty, Paul discovered that he was the son of a German officer. For the first time he heard how his parents met, how Dad saved Mom from Germans. It was 1987. Reconstruction. And Wilhelm-Vasyl decided to give up hiding. He did not really believe that he would not be imprisoned.
When he told his story, officers were shocked: a Nazi officer lived next door all these years? The news immediately spread in a small town: no one could believe that Fenya Ostryk was hiding a German officer in het attic for 40 years! The locals, as they learned the truth, started to call the family "nimchura".
He forgot his native language
At that time, the Soviet special services released the German due to the antiquity of events. He was already punished with life. Germany also did not blame Wilhelm Dietz. He was given a pension and given a set of services at the factory where he worked before the war.
As soon as he came out of the attic, Wilhelm immediately wrote a letter to Germany. Relatives were incredibly surprised: he is alive! His sister, cousins, their grown children and grandchildren invited guests. And he came. A portrait of Soldier William in a black frame still hung in his parents' house. The name of the Dietz was carved on the local church, but the priest refused to erase it.
Then he met his family. The gray-haired man has forgotten mother tongue abroad. The translator knew Russian and did not understand what "врятувала коханая" mean. Natasha, Pavlo's wife, told:
"It means – "my beloved saved me""
After his visit to Germany, Wilhelm Dietz rushed home to Ukraine. He died in 2001 and was buried in Smila, a city, that became his home.
Pavlo told reporters the love story of his parents. It was a story about his mother's huge sacrifice, the love of a German officer and a Ukrainian girl who did not lose their humanity during the war. He also gave his father's military photos and awards to the Kamyanka Historical Museum. Pavlo kept only his helmet, which he found in the closet. It was a keepsake which reminded of a Dad and Grandfather.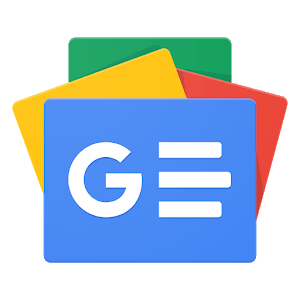 Додавайте "Україна Неймовірна" у свої джерела Google Новини